The Arkham Gaming Centre will open at 10am on Saturday 22nd May 2010. For now this thread will serve as a teaser to what we plan to demo on the day. If you have any suggestions for other games, or indeed offers to help demo a game yourself, please let us know.
---
Boardgames
We will have a good selection of board and card games available to play (including
Space Hulk
,
Memoir '44
,
Ra
,
Battlestar Gallactica
,
Last Night on Earth
,
Bucket King
,
Bohnanza
,
Incan Gold
,
Race for the Galaxy
,
Carcasonne
,
Cash & Guns
,
Samurai
,
Dominion
,
Smallworld
and many more)










Please feel free to bring along any of your personal favourites!
---
Tabletop
Uncharted Seas
Tom (Guncutter) and possibly OJ (Jobo) will be running some games of Uncharted Seas for people to watch and participate in.
Warhammer 40k
Ronan Murphy, GW rep for Ireland, will be with us running some Apocalypse games and there may also be some smaller 40k battles going on around this.
Warhammer Fantasy Battles
It is expected that there will be at least one game of WHFB going on, being run by OJ (Jobo) and a friend. I'm sure they'll be happy to answer any questions from anyone interested in the game.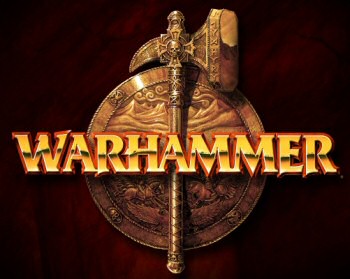 Legends of the Old West
Trevor from Table Top North will be running Lagan Gulch, a Legends of the Old West scenario.
---
Miniatures
'Painting Corner'
Pete (Lupercal) will be painting some miniatures and will be available to chat with people and show them various basic painting techniques; what he finds works for him, other methods and just be available to answer any painting related queries and to basically show people that there is more than one way to skin a cat.
He will also have, conveniently by his side, copies of various painting guides for you to flick through and to show you various professional methods and how things may differ from pro results when you miniatures are done.
There will be samples of different types of brushes and Pete will be more than happy to show you what uses they can be put to.
---
.... keep checking in as this thread will be updated regularly as we close in on May 22nd ...
Thanks
twyearling
Last edited by twyearling on Sun May 23 2010, 22:55; edited 14 times in total
_________________
Gary (
twyearling
)
AGC Head of Boardgaming
Keep posting! It makes our forum stronger.

I'll be there, running a game of Legends of the Old West, here's some pics of the town of Lagan Gulch
Looks good.

I'll be looking forward to seeing this.

Lupercal




Join date

: 2009-04-27


Posts

: 967


Age

: 108



Ronan Murphy, Games Workshop rep for Ireland visited Arkham today and has confirmed will be there on the 22nd running Warhammer 40k Apocalypse games from 11am-5pm

Guest

Guest





Our friends at Beasts of War (https://www.youtube.com/beastsofwar) have also confirmed they will be at Arkham on opening day to shoot some footage for a video podcast. Be there & be famous


Guest

Guest





Phil, I spoke to Tom last night and he had said that Andy was talking to him about getting his hands on a manequin so that he could display his Sandtrooper armour for the opening day.
I'd be happy to display mine, either instead of Tom if he can't be bothered bringing his down from the attic, or aswell as his, providing there is a second manequin. Would it be possible to get two?
Are you aware of this idea?
Here's a photo for any newbies who don't know about our other geek pastimes:

L-R: Ian, Me, Tom

Lupercal




Join date

: 2009-04-27


Posts

: 967


Age

: 108



Cool idea, and would be very much appreciated. Not sure if i'd be able to get a loan of any mannequins though. I'll put the word out.

Guest

Guest





Cheers Phil.

I'll ask Andy about this too.

Lupercal




Join date

: 2009-04-27


Posts

: 967


Age

: 108



Just letting you know that the initial post has been updated to include the events planned for Saturday.

G, if there's anything missing, feel free to amend.

Cheers.

Lupercal




Join date

: 2009-04-27


Posts

: 967


Age

: 108





Similar topics
---
Permissions in this forum:
You
cannot
reply to topics in this forum